Our Providers
our healthcare team
From our office staff to physicians, we want you to be like members of our family.
Our office manager oversees all office personnel and ensures the smooth running of our entire operation.
Our highly trained and experienced medical assistants prepare each patient for the doctor's examination, draw blood, operate complex medical equipment, and assist when the doctor performs surgeries and other procedures. Our billers have many years of training and experience in handling all billing procedures, insurance claims, and billing and reimbursement questions.
Our office reception team arrange appointments, greet patients, and coordinate all communications between patients and staff.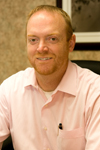 Keith C. McKenzie, MD
Dr. McKenzie serves as the Owner and Medical Director of The Family Doctor. He earned his undergraduate degree at Youngstown State University then went on to Northeastern Ohio Universities College of Medicine where he graduated with a BS/MD degree. He completed his three-year residency in family medicine at Providence Hospital in Southfield, MI and has been in practice since July 1999. After practicing in Romeo and Yale, Michigan, Dr. McKenzie purchased The Family Doctor in June of 2003. He loves all aspects of family care, with a special interest in aesthetics and minor surgical office procedures. Dr. McKenzie and his wife Amy McKenzie, MD, have three children.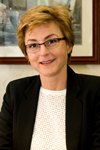 Claudia Pop, MD
Dr. Pop is a medical graduate of University of Medicine and Pharmacy in Romania.   She completed her family practice residency at Oakwood Hospital in Dearborn. Dr. Pop has been practicing medicine since 2006. She enjoys all aspects of medicine with special interests in geriatrics and minor in-office surgeries. During her free time, Dr. Pop enjoys bicycling and swimming with her family.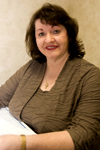 Charlene Bailey, PA-C
Ms. Bailey is a 1994 graduate of the University of Detroit Mercy's Physician Assistant Program, with a Master of Science Degree. She received special recognition and high honors on her state boards in primary care. Ms. Bailey also has a Master of Business Administration Degree. She has extensive experience in primary care, occupational medicine, travel medicine and women's health.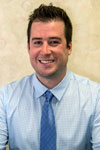 Ryan McClain, PA-C
Ryan is a nationally certified Physician Assistant. He completed his Bachelor of Science degree in Biomedical Sciences from Grand Valley State University in Allendale, Michigan in 2011. After graduating from GVSU, he continued his medical education at Lincoln Memorial University-DeBusk College of Osteopathic Medicine in Harrogate, Tennesse where he received his Master of Medical Science degree in Physician Assistant Studies in 2013. After spending two years working in the urgent care setting, his interests in preventative medicine led him to join the Family Doctor where he strives to bring quality care to his patients.